Mea Culpa
A downloadable game for Windows and macOS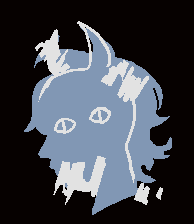 MEA CULPA
'Through my fault.'
- x -
MEA CULPA is a Yume Nikki fan game, that follows a non-traditional format. You play as a young man, Isaiah who enters a dream-like state after listening to an old music box.
.✫*゚・゚。.☆.*。・゚✫*.
Currently there are only 4 main worlds with 3 sub worlds to explore and 3 effects. I hope to expand on this game through out the year.
Please note there may be bugs as this is an early entry. Feel free to send me bug reports at my devlog!
Credits are available in game but please be sure to check out Monplaisir's music! They created almost all of the music you hear in this game.

If you enjoyed this game and would like to support me during it's continued development please consider buying me a Ko-fi!
MEA CULPA is a Yume Nikki Fangame started during Dream Diary Jam 3